Starting with

16€/day

car rental in Targu Mures and all over Romania
Cheap Bucharest Otopeni airport transfer to any destination
Rent a minibus/bus in Romania for small or large groups
Professional chauffeur services & Transfers to/from Timisoara, Cluj and major cities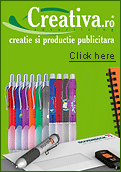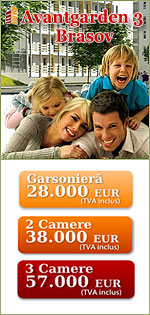 Secure & guaranteed
Cheaper than doing it directly in hotel
We do not debit your credit card
About 3-D Secure System
A valid debit or credit card (Visa or Mastercard) is needed to guarantee your hotel reservation. XTravel is 3-D Secure certified by Visa and MasterCard through Romcard for accepting online payments with any type of card.
3D Secure protocol ensures that your credit card details are not stored or transferred on our servers, this details are managed directly by Visa and Mastercard system.
In addition, 3D Secure is a system that authenticates the card owner's identity in the electronic environment, using a security code known only by the card owner.
The 3D Secure system allows online payments to be made with any cards issued under VISA or MasterCard license, including the Maestro and Visa Electron debit and electronic cards. Virtual cards issued by these companies are also accepted.
Secured by:
ROMCARD
3D-Secure
Technology
SSL

---

Secure transactions for
Bucharest Hotels
are made by RomCard
the Romanian leading provider of services for
card payment systems.
more

EastComfort Bucharest Apartments

Starting with only

29€/night

rental apartments in Bucharest for tourists and business men.
Get a large apartment instead of a small Bucharest hotel room and start saving money!
Our Bucharest apartments provide a better value than Bucharest hotels
Book accommodation in Bucharest and pay up to 50% less than a hotel room!.
Hi-speed Internet, DVD/Music

/
/
/
HOTEL Rivulus
HOTEL NAME : HOTEL RIVULUS
Category: ***
Address:
Phone: +4 0262 216 302
Services:

Restaurant
Bar
Conference hall
Ticket service
Air conditioning
Internet access
Laundry&dry cleaning
Room-service
Fax machine
International telephone
Flipchart & Screen
Sound installation
Satellite/Cable colour TV
Mini bar
Hotel Rivulus Baia Mare - Room Rates
Single
Double (single occ)
Double (king bed)
All The Year
50€
53€
60€

* prices are per night / room

Rate room includes: Breakfast, Local Tax, VAT, Internet Access, Parking
Optional: Air Conditioning (4€)
Hotel description
The Rivulus Hotel from Baia Mare offers accommodation for 114 persons, 60 rooms (54 doubles and 6 singles). The access in the rooms is made by magnetic cards.

Rivulus Hotel Conference Hall

The conference room is equipped with all necessary logistic support, so it is the perfect place for setting up almost every kind of event. The hall has his own bar, so there is the possibility of a coffee – break, cocktail or even a quick snack. The capacity of the conference hall is of 50 seated places, but if needed, it can be increased up to 70. The conference hall has it's own translation booth, and our hotel has an agreement with an authorised translator, so we can offer translating and interpreting services as well, but our clients are not bound to opt for our translator.

The Ice and snack-bar of Rivulus Hotel is at our clients disposal 24 hours a day, with a wide range of pastry products, ice creams, sandwiches and other snacks, alcoholic, non-alcoholic drinks, coffees, teas, etc.

Rivulus Hotel - Bar and Restaurant

Our restaurant and bar are at our customers disposal from 10 AM to 12 PM, with a rich array of Romanian and Italian gastronomical specialities, with a wide range of alcoholic and non – alcoholic drinks, so our customers can end the day pleasantly at the bar or the restaurant. The diversity of our menus and the impeccability of the services, contributes at the convenience and recreation of our guests.