Starting with car rental in Brasov and all over Romania
Cheap Bucharest Otopeni airport transfer to any destination
Rent a minibus/bus in Romania for small or large groups
Professional chauffeur services & Transfers to/from Timisoara, Cluj and major cities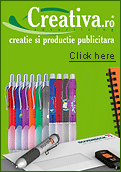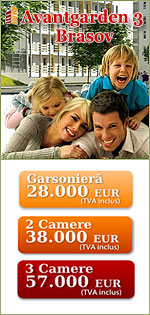 Secure & guaranteed
Cheaper than doing it directly in hotel
We do not debit your credit card
About 3-D Secure System
A valid debit or credit card (Visa or Mastercard) is needed to guarantee your hotel reservation. XTravel is 3-D Secure certified by Visa and MasterCard through Romcard for accepting online payments with any type of card.
3D Secure protocol ensures that your credit card details are not stored or transferred on our servers, this details are managed directly by Visa and Mastercard system.
In addition, 3D Secure is a system that authenticates the card owner's identity in the electronic environment, using a security code known only by the card owner.
The 3D Secure system allows online payments to be made with any cards issued under VISA or MasterCard license, including the Maestro and Visa Electron debit and electronic cards. Virtual cards issued by these companies are also accepted.
Secured by:
ROMCARD
3D-Secure
Technology
SSL

---

Secure transactions for
Bucharest Hotels
are made by RomCard
the Romanian leading provider of services for
card payment systems.
more

EastComfort Apartments

Starting with only

29€/night

rental apartments in Bucharest for tourists and business men.
Get a large apartment instead of a small Bucharest hotel room and start saving money!
Our Bucharest apartments provide a better value than Bucharest hotels
Book accommodation in Bucharest and pay up to 50% less than a hotel room!.
Hi-speed Internet, DVD/Music

/
/
/
PENSION Select
PENSION NAME : PENSION SELECT
Category: ***
Address:
Phone: +4 0244 323 656
Services:

Ski track
Meeting facilities
Internet access
Secretarial services
Satellite/Cable colour TV
Safe deposit box
Breakfast serving
Tourist information
Catering staff
Multilingual Staff
Room-service
Telephone
Fax machine
Printers
Mini bar
Computers
En-suite Bathroom
Mail service
Taxi hiring
Video Games featured on TV
Pension Select Busteni - Room Rates
Double (king bed)
Suite
Duplex suite
16Sept-20Dec
26€
26€
39€
16Jun-15Sept
20€
30€
36€
01Mar-15June
25€
37€
48€

* prices are per night / room

Rate room includes: Local Tax, VAT
Optional: Breakfast (2.5€), Supper (5€), Lunch (6.5€)
Pension description
   Opened in the fall of 2004, Select Guest House in Busteni offers the best full board choices as well as additional services like Internet access, secretarial services, safe deposits and room service.

Accommodation at Select Guest House in Busteni

The accommodation unit is appointed on the left side of Prahova Valley, in a residential district of Busteni, Poiana Tapului neighbourhood, 20 meters away from National Road 1 (linking Bucharest to Brasov).

Select Guest House - Multifunctional Saloon

   On request, the dinning saloon can serve as conference hall or party saloon (birthdays or important events can be held in here).

   Lodging at Select Pension, in Busteni

  The guest house comprises 26 accommodation places as it follows: 2 suites of maximum 3 persons, endowed with bedroom, hallway, living room and individual bathroom, minibar, fold out sofa bed, telephone line, TV set and balcony; 5 double rooms (with individual bathroom) and 1 single room. The modern furniture and inner design draw an even warmer atmosphere.

   Select Guest House is an exquisite relaxing place due to being located at over 800 m in height and for the full ozoned air filtered by the fir forests. The pension in Busteni is an ideal vacation rental in Romania, as well, for winter sports practicing (on Calinderu ski track in Busteni, recently rearranged and up to date fitted) or for walks and climbing.