Starting with car rental in Brasov and all over Romania
Cheap Bucharest Otopeni airport transfer to any destination
Rent a minibus/bus in Romania for small or large groups
Professional chauffeur services & Transfers to/from Timisoara, Cluj and major cities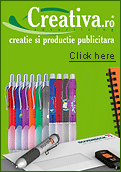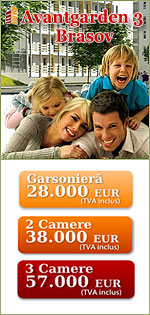 Secure & guaranteed
Cheaper than doing it directly in hotel
We do not debit your credit card
About 3-D Secure System
A valid debit or credit card (Visa or Mastercard) is needed to guarantee your hotel reservation. XTravel is 3-D Secure certified by Visa and MasterCard through Romcard for accepting online payments with any type of card.
3D Secure protocol ensures that your credit card details are not stored or transferred on our servers, this details are managed directly by Visa and Mastercard system.
In addition, 3D Secure is a system that authenticates the card owner's identity in the electronic environment, using a security code known only by the card owner.
The 3D Secure system allows online payments to be made with any cards issued under VISA or MasterCard license, including the Maestro and Visa Electron debit and electronic cards. Virtual cards issued by these companies are also accepted.
Secured by:
ROMCARD
3D-Secure
Technology
SSL

---

Secure transactions for
Bucharest Hotels
are made by RomCard
the Romanian leading provider of services for
card payment systems.
more

EastComfort Apartments

Starting with only

29€/night

rental apartments in Bucharest for tourists and business men.
Get a large apartment instead of a small Bucharest hotel room and start saving money!
Our Bucharest apartments provide a better value than Bucharest hotels
Book accommodation in Bucharest and pay up to 50% less than a hotel room!.
Hi-speed Internet, DVD/Music

/
/
/
HOTEL Mary
HOTEL NAME : HOTEL MARY
Category: ***
Address:
Phone: +4 0244 321 533
Services:

Available parking
Central heating
Conference hall
Satellite/Cable colour TV
Video projector
Flipchart & Screen
Catering staff
Restaurant
Romanian Cuisine
Tourist information
Breakfast serving
Tours
Hotel Mary Busteni - Room Rates
Single
Double (twin bed)
Studio
Apartment
15 Jun-14 Sept
36€
51€
58€
73€
Rest of the year
29€
41€
47€
58€

* prices are per night / room

Rate room includes: Lodging, VAT
Optional: Breakfast (3€), Lunch (4€), Supper (4€)
Hotel description
   Located in the center of Busteni resort, on Cerbului Valley, at about 300 meters away from the railway station which links Busteni of main tourist cities (Predeal, Sinaia, Brasov and Bucharest), Mary Hotel is waiting its special guests in a naturally enriched setting, with lovely views toward Bucegi Mountains, and complete amenities for a comfortable hotel lodging.

   Hotel Mary's Accommodation in Busteni

  Mary Hotel supplies cheap accommodation in Romania in its rooms: 3 single rooms, 20 doubles, 2 studios and 2 suites, each of them fitted with cable TV sets, refrigerator, sofas and armchairs, individual bathrooms updated with shower fixtures. Mary Hotel in Busteni is, also, equipped with central heating system so that hot water is running all day long.
   The hotel has its own parking, 2 conference halls, a lovely restaurant, that can be used not just for serving meals but also for weddings, parties or business gatherings.