Starting with car rental in Brasov and all over Romania
Cheap Bucharest Otopeni airport transfer to any destination
Rent a minibus/bus in Romania for small or large groups
Professional chauffeur services & Transfers to/from Timisoara, Cluj and major cities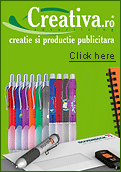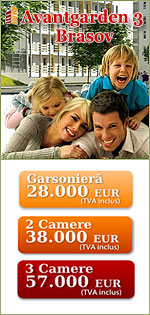 Secure & guaranteed
Cheaper than doing it directly in hotel
We do not debit your credit card
About 3-D Secure System
A valid debit or credit card (Visa or Mastercard) is needed to guarantee your hotel reservation. XTravel is 3-D Secure certified by Visa and MasterCard through Romcard for accepting online payments with any type of card.
3D Secure protocol ensures that your credit card details are not stored or transferred on our servers, this details are managed directly by Visa and Mastercard system.
In addition, 3D Secure is a system that authenticates the card owner's identity in the electronic environment, using a security code known only by the card owner.
The 3D Secure system allows online payments to be made with any cards issued under VISA or MasterCard license, including the Maestro and Visa Electron debit and electronic cards. Virtual cards issued by these companies are also accepted.
Secured by:
ROMCARD
3D-Secure
Technology
SSL

---

Secure transactions for
Bucharest Hotels
are made by RomCard
the Romanian leading provider of services for
card payment systems.
more

EastComfort Bucharest Apartments

Starting with only

29€/night

rental apartments in Bucharest for tourists and business men.
Get a large apartment instead of a small Bucharest hotel room and start saving money!
Our Bucharest apartments provide a better value than Bucharest hotels
Book accommodation in Bucharest and pay up to 50% less than a hotel room!.
Hi-speed Internet, DVD/Music

/
/
/
HOTEL Hera
HOTEL NAME : HOTEL HERA
Category: ***
Address:
Phone: +4 0268 455 607
Services:

Available parking
Bed linen
Bathroom amenities
Breakfast serving
Business facilities
Hair dryer in bathroom
Conference hall
Sauna
SPA Facilities
Satellite/Cable colour TV
Swimming Pool
Romanian Cuisine
Meeting facilities
Restaurant
International Cuisine
Kitchen ustensils
Telephone
Terrace
Central heating
Coffee maker
En-suite Bathroom
Gas cooker
Pull-out sofa bed
Tourist information
Tourist information
Balcony
Iron equipment
Multilingual Staff
Mini bar
Towels
Secretarial services
Hotel Hera Predeal - Room Rates
Apartment
Studio
01Apr-31Jul
73€
52€
01Aug-31Aug
84€
63€
01Sept-30Nov
73€
52€

* prices are per night / room

Rate room includes: Breakfast, Swimming pool, Sauna access, VAT, Local Tax
Optional: Breakfast (5€)
Hotel description
   Taking a rest on his way to the Romanian mountain peaks, towards Rasnov and Bran, at Hera Hotel in Predeal, the tourist is able to choose his own way to spend holiday: relaxing in the accommodation units, enjoying the tasty dishes at the hotel restaurant, having fun either in the swimming pool or in the sauna that offer treatment possibilities.

   Hotel Hera's Lodging units

  The hotel comprises 20 apartments and 4 studios, for an up to date equipped accommodation: comfortable furniture in vivid colors fit for the background, present both in the matrimonial bedroom and in the living-room, where the guests can enjoy cooking their favourite dishes. The same line of comfort continues in the individual bathrooms.

   Entertainment at Hera Hotel in Predeal

  The covered swimming pool helps relaxing by moving even during winter but also for being so soft and interesting decorated. The pleasure of relaxing in the water of the pool is increased by the warmth of the water steams concentrated in the 2 saunas for treatment, which are both downstairs.

   Conference facilities at Hera Hotel

  The ground floor provides a special hall to organize conferences, social and cultural events, arranged with flowers cozy furniture.
   Each guest of the hotel is invited into the intimate restaurant to taste the traditional Romanian and international dishes and enjoy professional serving.