Starting with car rental in Brasov and all over Romania
Cheap Bucharest Otopeni airport transfer to any destination
Rent a minibus/bus in Romania for small or large groups
Professional chauffeur services & Transfers to/from Timisoara, Cluj and major cities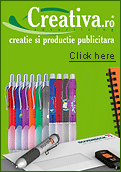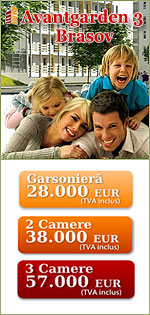 Secure & guaranteed
Cheaper than doing it directly in hotel
We do not debit your credit card
About 3-D Secure System
A valid debit or credit card (Visa or Mastercard) is needed to guarantee your hotel reservation. XTravel is 3-D Secure certified by Visa and MasterCard through Romcard for accepting online payments with any type of card.
3D Secure protocol ensures that your credit card details are not stored or transferred on our servers, this details are managed directly by Visa and Mastercard system.
In addition, 3D Secure is a system that authenticates the card owner's identity in the electronic environment, using a security code known only by the card owner.
The 3D Secure system allows online payments to be made with any cards issued under VISA or MasterCard license, including the Maestro and Visa Electron debit and electronic cards. Virtual cards issued by these companies are also accepted.
Secured by:
ROMCARD
3D-Secure
Technology
SSL

---

Secure transactions for
Bucharest Hotels
are made by RomCard
the Romanian leading provider of services for
card payment systems.
more

EastComfort Bucharest Apartments

Starting with only

29€/night

rental apartments in Bucharest for tourists and business men.
Get a large apartment instead of a small Bucharest hotel room and start saving money!
Our Bucharest apartments provide a better value than Bucharest hotels
Book accommodation in Bucharest and pay up to 50% less than a hotel room!.
Hi-speed Internet, DVD/Music
Find accommodation all over Romania:

&nbsp &nbsp &nbsp &nbsp &nbspRomania-Hotels.co.uk offers you an easy online-booking/phone support service for Predeal hotels and provides helpful information with photos and details for each hotel in Predeal.
&nbsp &nbsp &nbsp &nbsp &nbspBook with us and get low rates for rooms in Predeal hotels, all types of accommodation in Predeal from budget hotel to luxury hotels, apartment rentals, cheap guest houses, budget pensions.
/
/
Eden HOTEL
Category: ***
City: Hotels Predeal
Room Rates: 40€ - 75€
Short description hotel Predeal:
Eden Touristic Complex(Predeal) renders fine arrangements and endowments in order its guests to experience a great staying and high comfort for best possible prices.
Hera HOTEL
Category: ***
City: Hotels Predeal
Room Rates: 52€ - 84€
Short description hotel Predeal:
Between Bucharest and Brasov, it lies the town-resort Predeal with its hotels, villas and guest houses. Modern and familiar "Hera Hotel", still, has something in particular to be discovered.
Belvedere HOTEL
Category: ***
City: Hotels Predeal
Room Rates: 58€ - 105€
Short description hotel Predeal:
Belvedere Hotel is appointed in Predeal, the highest resort in Romania, at 1100 m on Cioplea Peak. It has developed a tradition of mountain travel and tourism on Prahova Valley.