Starting with car rental in Brasov and all over Romania
Cheap Bucharest Otopeni airport transfer to any destination
Rent a minibus/bus in Romania for small or large groups
Professional chauffeur services & Transfers to/from Timisoara, Cluj and major cities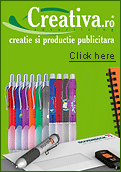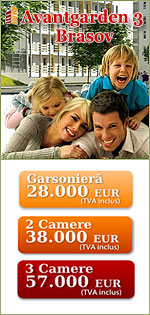 Secure & guaranteed
Cheaper than doing it directly in hotel
We do not debit your credit card
About 3-D Secure System
A valid debit or credit card (Visa or Mastercard) is needed to guarantee your hotel reservation. XTravel is 3-D Secure certified by Visa and MasterCard through Romcard for accepting online payments with any type of card.
3D Secure protocol ensures that your credit card details are not stored or transferred on our servers, this details are managed directly by Visa and Mastercard system.
In addition, 3D Secure is a system that authenticates the card owner's identity in the electronic environment, using a security code known only by the card owner.
The 3D Secure system allows online payments to be made with any cards issued under VISA or MasterCard license, including the Maestro and Visa Electron debit and electronic cards. Virtual cards issued by these companies are also accepted.
Secured by:
ROMCARD
3D-Secure
Technology
SSL

---

Secure transactions for
Bucharest Hotels
are made by RomCard
the Romanian leading provider of services for
card payment systems.
more

EastComfort Bucharest Apartments

Starting with only

29€/night

rental apartments in Bucharest for tourists and business men.
Get a large apartment instead of a small Bucharest hotel room and start saving money!
Our Bucharest apartments provide a better value than Bucharest hotels
Book accommodation in Bucharest and pay up to 50% less than a hotel room!.
Hi-speed Internet, DVD/Music

/
/
/
HOTEL Belvedere
HOTEL NAME : HOTEL BELVEDERE
Category: ***
Address:
Phone: +4 0268 456 505
Services:

Wildness photo
Ski trainers
Ski track
Ski rental
Breakfast serving
Catering staff
Restaurant
Satellite/Cable colour TV
Guarded Parking
Tourist information
Balcony
Bed linen
Massage
Fitness centre
Sauna
Internet access
Fax machine
Laundry&dry cleaning
Tours
Mini bar
Telephone
Room-service
Confectionary
Covered terrace/garden
Barbecue
Bathroom amenities
Hotel Belvedere Predeal - Room Rates
Single
Double (king bed)
Triple
Suite
All The Year
58€
73€
87€
105€

* prices are per night / room

Rate room includes: Breakfast, Local Tax, VAT
Optional:
Hotel description
   Built in 1974, the hotel was known as Cioplea Hotel. After many years of travel and tourism standards achieved, in 2004 it has been restored with a new outlook, same fame and a special name: Belvedere Hotel.

   Hotel accommodation at Belvedere Hotel

  Belvedere Hotel comprises more lodging units: 5 single rooms, 43 double twin rooms, 72 double rooms with double beds, 4 triple rooms and 10 apartments.

   The Restaurant, bar and brasserie

  Traditional Romanian cuisine and international dishes, special wines and musical ambience, all will please travellers looking for great accommodation in Predeal. On the restaurant terrace, one can delight great moments, an ozone enriched air, campfires, barbecue and grills and rustic dishes.

   Hotel Belvedere's Conference Halls

  The conference halls are completely equipped for business gatherings and seminars, your success is guaranteed.

   Facts about entertainment in Predeal

  Snow storms are rare in Predeal even if the snow might get a few meters high and can last more than 100 days, a special blessing for the winter sports fond-offs. The medium temperature is 14 C in the summertime and -5 C during winter.